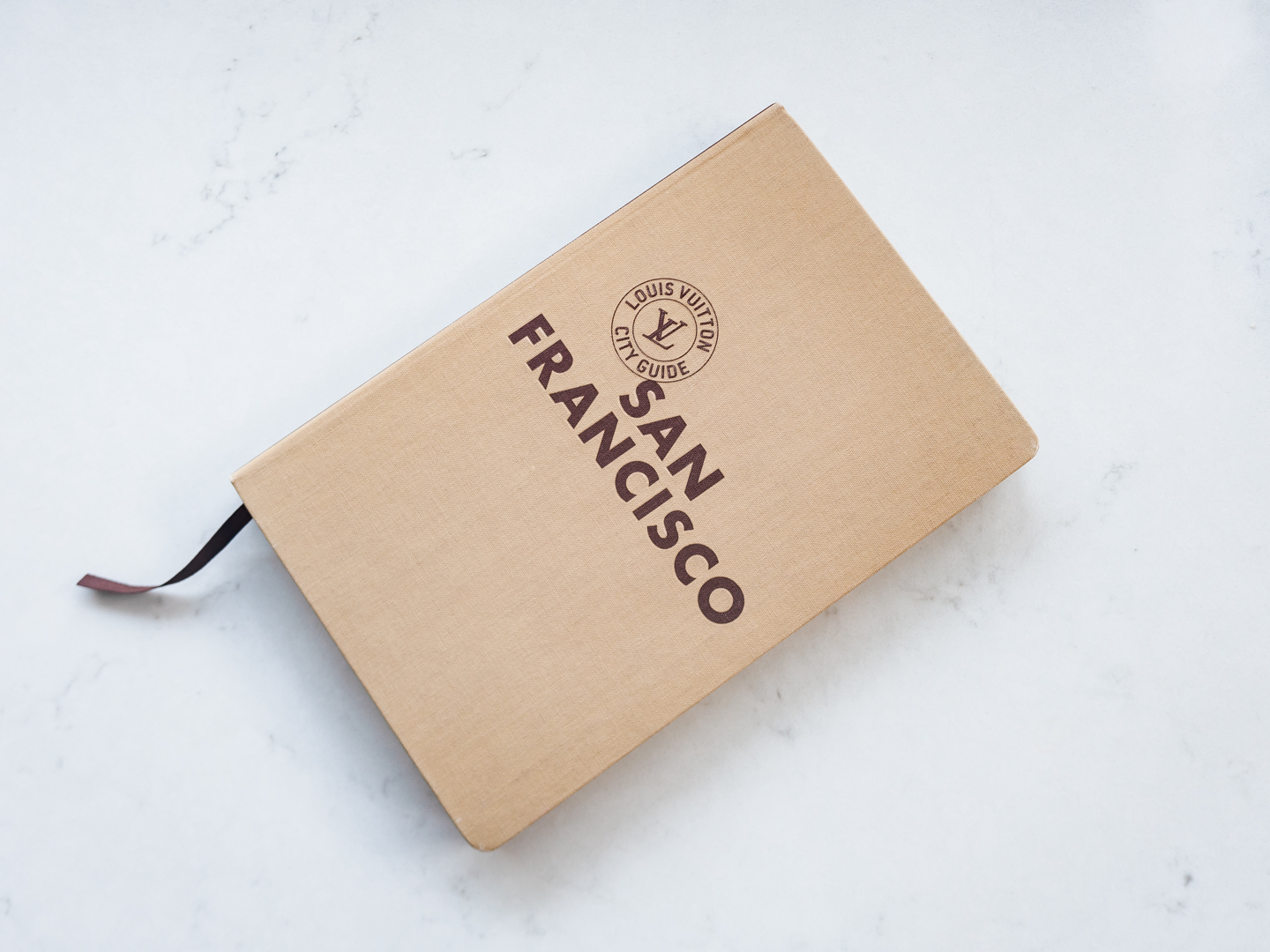 The Louis Vuitton City Guides are comprehensive and thoroughly researched. If you have a connection to a particular edition's guest writer, it's well worth buying. Otherwise, the quality of materials given the high price makes the guides a tough sell in comparison to others out there.
If you have been reading this blog from the beginning, you know that I love to travel and enjoy city guides nearly as much. Previously, I've written about them in The Best City Travel Guides and City Travel Guides - Honorable Mentions.
My ideal travel experience centers around my interests. That can mean photo walks, eating at a hole-in-the-wall nestled in an alleyway or long runs through a city.
The ideal city guide provides a lens in which to see a particular city. What's included is as important as what is excluded. The photography, the text, the feeling of the book in hand are all as important as how those elements weave together into stories and advice.
I had previously never known that Louis Vuitton makes city guides, and hence they never made it to my previous reviews. Late last year, I heard that they had just jointly written a new version of their San Francisco guide with Apple industrial designer and San Francisco socialite Eugene "Eug" Whang. I grabbed a copy to both evaluate the Louis Vuitton City Guides and also see the city I spend so much of my life in through Eugene's eyes.
History
The world's largest fashion house began its venture into city guides in 1998 with a boxed collection centered around European cities. Louis Vuitton sold them alongside a handmade leather sleeve made of their signature monogrammed leather. Since then, they have been updating the guides annually. In 2013, on the guides' 15th anniversary, Louis Vuitton made a monumental change.
They completely redesigned the guides, finally added many cities outside of Europe, and started selling volumes individually. They also began offering digital versions of the guides for download in the Apple App Store and Google Play Store.
I found the apps a little hard to use. Given that and my preference for physical guides, I'll only be reviewing the print edition.
Let's dive into the latest edition of the San Francisco guide.
Design
The design of any product starts with the purchasing experience. I decided to buy mine in person. Like in any other high-fashion store, the experience is smooth, and the staff is well-trained.
They insisted that I shouldn't just walk out with the book in hand and instead put it inside of a thin, embossed cardboard box, which they then placed inside of a shopping bag. The texture and embossing are top-notch. However, the walls of the box are thin, and it's bigger than the book in all three dimensions. Therefore it quickly develops dents as the book slides around inside.
The Monocle Travel Guides set the standard for city guides. They are well-conceived in every aspect, including photography, writing, and materials. So how do the Louis Vuitton guides fare?
The pages inside are made from thin, but sturdy paper. The thinness is understandable considering that the books, while similar in size to the Monocle guides, pack more than double the number of pages. The color palette is minimal, with a dark brown shade and a light brown tint in addition to the natural white of the paper.
The body copy is set in Arno Pro, while the headings are, unsurprisingly, set in Futura, which the fashion house uses extensively, including in its wordmark. This makes for text that is extremely readable, yet unmistakenly Louis Vuitton.
The cover is made from medium-weight cardboard wrapped in printed cloth. I found that the printing is quite light and has already started to wear off of mine from just holding it. The corners of the board are rounded, while the fabric is folded at a right angle, creating an ugly folded corner. The endpaper in my copy also appears to have been improperly glued on one edge where it is wrinkled and lifting off the inside of the board.
Overall, the guide is well put together but doesn't scream quality like Monocle's. It's surprising considering the price and Louis Vuitton's history for making handmade goods.
Content
The book opens with some words from guest writer Eugene Whang. He has been a member of Apple's secretive industrial design team for the last 20 years. While he spends his days in Cupertino designing the tools that power many of our creative lives, he's better known for his life outside Apple.
He's a mainstay in the San Francisco music scene as a DJ and founder of Public Release records. He is also involved in the food and fashion scenes around the world, including throwing parties with Louis Vuitton's own Men's Artistic Director, Virgil Abloh. So, if anyone is to be a guide to San Francisco, it should be Eugene.
The guide continues with a map and list of neighborhoods and a section titled "The Essentials," which describes getting around the city, its history, events, etiquette, and more. This follows with a 24-hour itinerary similar to what's found in the Wallpaper* City Guides.
The majority of the book is divided into topics such as hotels, nightlife and arts, and culture. In each, you'll find a rather long yet curated list of places researched and vetted by the Louis Vuitton City Guide staff. They include helpful information, such as rates, prices, schedules, and more.
If you are like me and want only a small list selected by a friend familiar with the area, then turn to the end of each chapter. There, you'll find some narrative writing and a half a dozen or so top picks by the guest writer, in this case, Eugene.
It's here that the guide truly shines. Any guide can aggregate and sift through all the information needed to list out what best in a city. It's much more challenging to get hold of someone like Eugene to paint a picture of the city as they see it.
The guide concludes with some walking tours, a general guide to travel and packing, and some blank ruled pages for notes.
In short
Let's start with the bad. Unfortunately, the quality of materials and craftsmanship is hugely disappointing, given Louis Vuitton's storied history and the guides' high price.
However, if we take Eugene's writing and recommendations as an example of the sort of insights the guest writers in other editions provide, the Louis Vuitton guides have a lot to offer. So, if you follow or have some other connection with a specific guide's guest writer, it's well worth the purchase.
Nevertheless, if I had to pick just one series to go with, I would still go with one of the few I highlighted in The Best City Travel Guides.
---
Thanks to Q for reading drafts of this.