The Dallas-Fort Worth area (DFW) is boring, or so I thought when I was a child.
I was born and brought up in Dallas's suburbs. It was a safe and intellectually stimulating childhood. I studied with some of the smartest people I've ever met and today count many as my closest friends. I'm thankful for my time in DFW because it provided the safety for me to learn about the world and learn about myself. However, one thing it didn't provide is the excitement of the big city.
When I was a child, we travelled to metropolises in Europe and Asia. I fell in love with underground metros, crowded streets, and the mix of old and new. Returning home in our van from the airport, I looked in dread at the acres of concrete and sprawling suburbia. I knew I had to get out and that college was my ticket. Months after graduating high school, I found myself in the Morningside Heights neighborhood of Manhattan as a freshman at Columbia.
On my trips home to visit family during the holidays, I begin to realize that my earlier appraisal of DFW was misinformed. As I saw it through my adult eyes, I did see plenty of suburbia and plainness but also much of what drew me to New York. As a child, visits to the I.M. Pei-designed Meyerson Symphony Center filled me with nervousness. I most often went there to perform as part of an orchestra. Returning as an adult, I felt only serenity and beauty. The same was true for other cultural destinations like the DMA, the Nasher Sculpture Center, and others. In truth, Dallas is a world-class cultural hub.
Forth Worth
Since my wife and I first started dating, we've been going to nearby Fort Worth at least once every time we fly in to visit family near Dallas. Though it trails Dallas in population, Fort Worth closely competes in the arts.
It hosts the Van Cliburn International Piano Competition in downtown's Bass Hall. A few miles southwest is the Forth Worth Botanic Garden, which contains one of my favorite Japanese gardens in the US.
Leica Q · 28mm · f/7.1 · 1/640 · ISO 100
Amon Carter Museum of American Art
North of the gardens are three art museums of international notoriety. The oldest, the Amon Carter Museum of American Art is a masterpiece drawn by one of modernism's luminaries. Phillip Johnson, who would eventually win the first Pritzker Prize, devised a striking facade — an arched portico of shellstone.
Leica Q · 28mm · f/6.3 · 1/60 · ISO 500
From inside the building, this portico frames a panoramic view of Forth Worth from its hilltop perch.
The view from the entrance · Leica Q · 28mm · f/5 · 1/60 · ISO 125
Over time, expansions behind the diminutive building have considerably increased the space available for galleries and programming.
Though the museum's focus, 19th and 20th century American art, isn't my favorite genre, I never give up a chance to visit.
Kimbell Art Museum
Down the hill from the Amon Carter Museum is the Kimbell Art Museum. Just like the Amon Carter, this museum was named after and built to house the art collection of a wealthy local businessman.
Leica CL · 18mm · f/2.8 · 1/1250 · ISO 100
The museum was designed by notable architect Louis Kahn. One of the requirements when the building was commissioned, was that it be low enough not to occlude the view from the Amon Carter Museum.
The resulting building is composed of sixteen parallel circular vaults, each just 20 feet high. The low ceilings create an intimate atmosphere, unlike other famous museums with their grand ceilings.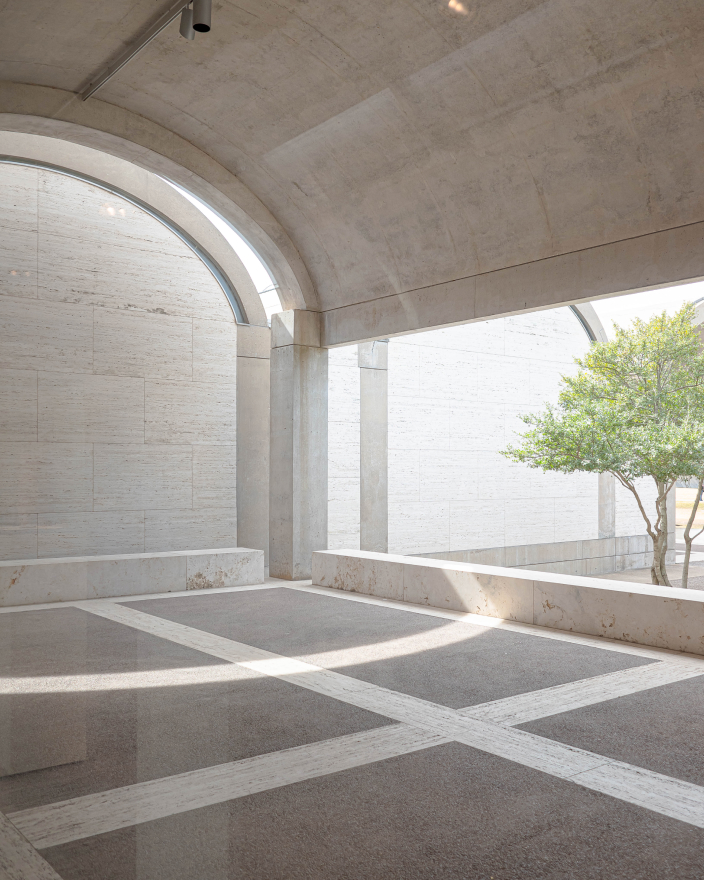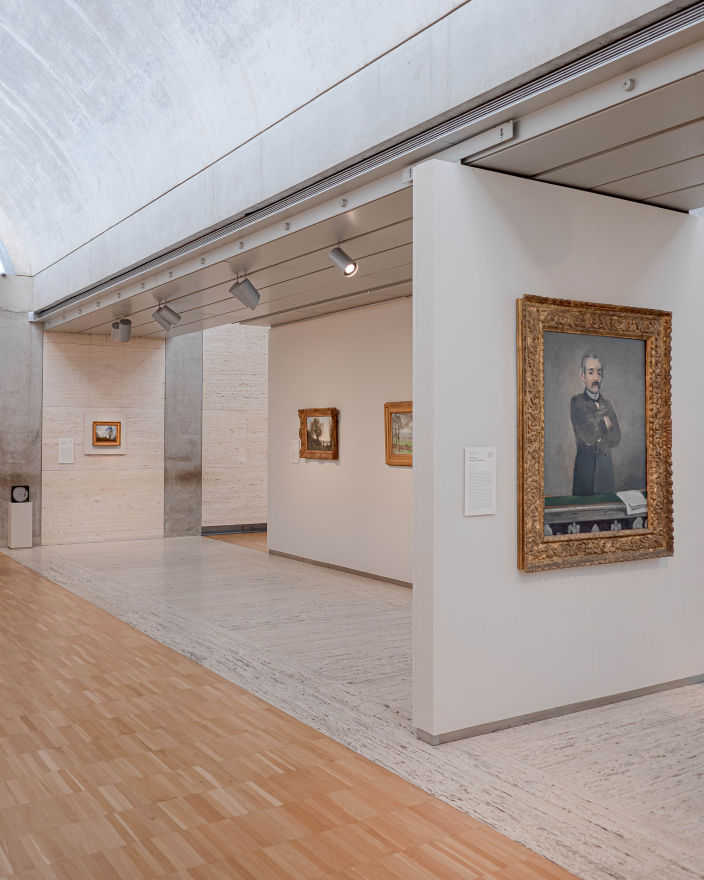 In Kahn's signature style, the building is built from a palette of natural materials like concrete, travertine, and glass. Natural light is carefully controlled and invited in to subtly bring attention to the sculptural building.
Leica CL · 18mm · f/2.8 · 1/500 · ISO 100
Leica CL · 18mm · f/2.8 · 1/640 · ISO 100
Soon after the museum opened, it was clear that the building was to small. The idea of an expansion was hotly debated for decades. Then, in 2006, Pritzker Prize winner Renzo Piano, who had worked in Louis Kahn's studio, was chosen to build a separate building.
Leica CL · 18mm · f/2.8 · 1/800 · ISO 100
Modern Art Museum of Fort Worth
Further down the hill and across the street from the Kimbell Art Museum is another museum penned by a Pritzker Prize winning architect — Tadao Ando. Finished in 2002, The Modern Art Museum is one of his first major works outside his home country of Japan.
Leica CL · 23mm · f/2.2 · 1/500 · ISO 100
Echoing Louis Kahn, Tadao Ando heavily utilizes concrete in his buildings both as a structural and aesthetic component. He also carefully uses natural light to highlight the texture and form of the concrete. Along one side of the building is a reflecting pool, making it seem as if the building is sprouting from the water.
The Modern to the left and Kimbell to the right · Leica CL · 18mm · f/2.8 · 1/50 · ISO 500
The entire process from ideation to completion of the Modern is recounted in a documentary called Making the Modern. The DVD is well worth the $5 at the museum gift shop.
Much like the Kimbell, the Modern is composed of a series of parallel forms, this time rectangular. Natural light enters them through skylights and is softly diffused through grates and translucent panels. The concrete forms, while large, serve to protect the art, which is sensitive to the elements.
Leica CL · 18mm · f/2.8 · 1/50 · ISO 1600
A glass skin wraps the concrete, leaving a space in between much like an engawa in Japanese architecture.
Leica CL · 18mm · f/2.8 · 1/250 · ISO 100
Like the other two museums, this one is worth visiting not just for the art, but for the architecture as well. I'd also recommend getting lunch at Café Modern. The food is fantastic and the beautiful dining room overlooks the expansive reflecting pool.
Leica CL · 23mm · f/2.8 · 1/60 · ISO 250
Fort Worth Museum of Science and History
Within the same arts and cultural complex is a colorful building aimed at families. The Fort Worth Museum of Science and History, with its orange, yellow, and lavender hues looks like a transplant from Mexico, and with good reason. It's the work of LEGORRETA.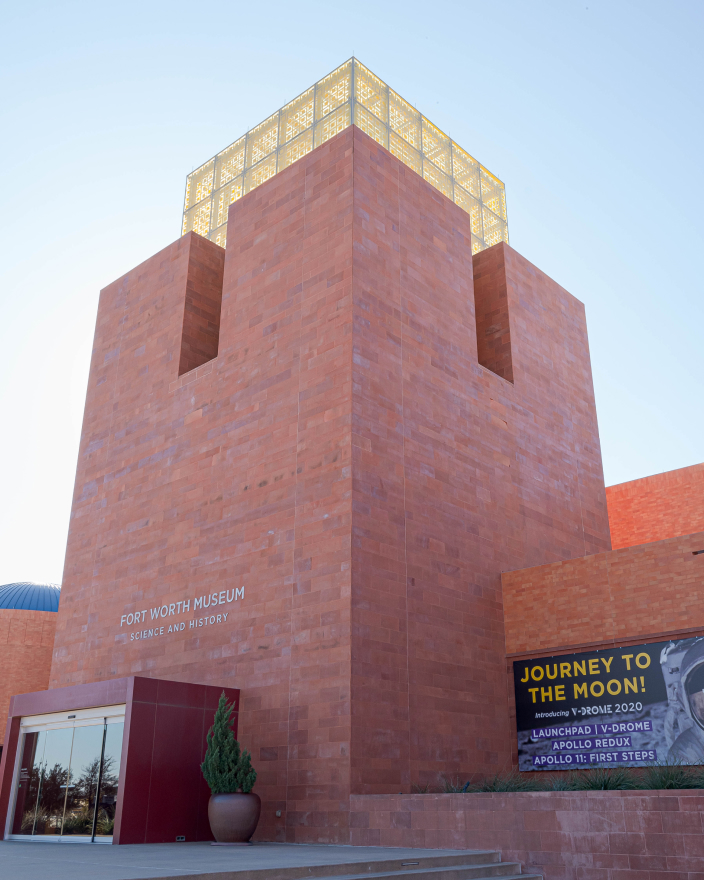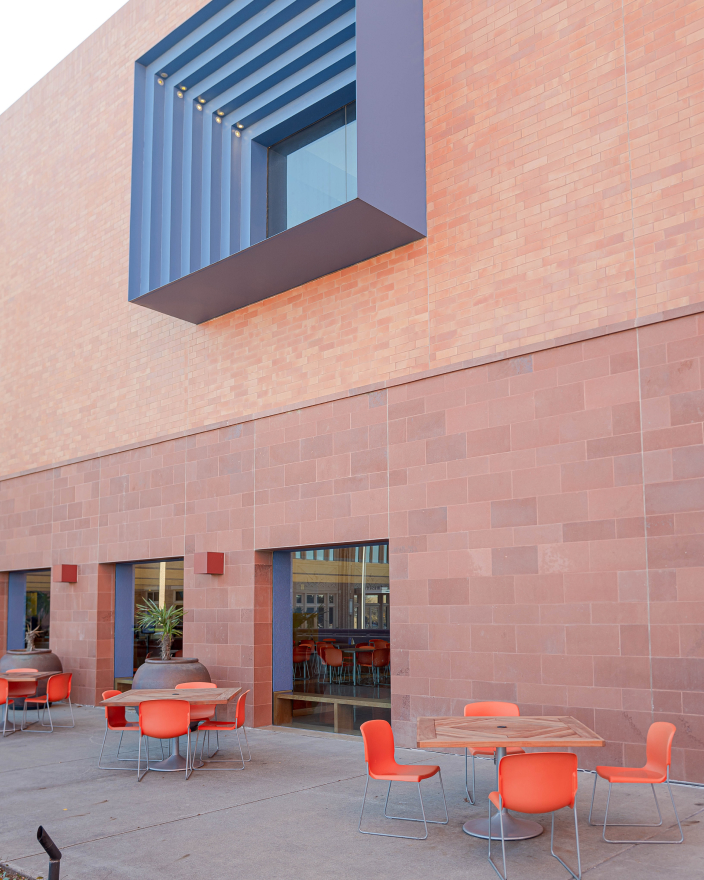 The firm's founder Ricard Legorreta is a part of the Escuela Tapatía de Arquitectura (Tapatía Architecture School), which includes Mexico's most famous architect, Luis Barragán.
Leica Q · 28mm · f/8 · 1/125 · ISO 100
For years, I've wanted to stay at Legorreta's Hotel Camino Real Polanco in Mexico City. So, visiting this museum was a treat. The mix of color, texture, and form is the perfect subject for photography.
Leica Q · 28mm · f/11 · 1/60 · ISO 6400
In past visits, we didn't have time to buy tickets and venture deeper into the museum. Instead, we walked around the building and admired the architecture. Now that we have two kids, we'll spend a whole day there next time.
Leica Q · 28mm · f/16 · 1/100 · ISO 100
An underrated city
For many, Fort Worth may only be the "FW" in one of the nation's major transport hubs, the DFW Airport. I hope you now know that it is, in fact, an underrated cultural destination. Check out one of its museums, attend a performance at the casa mañana, and eat some Tex-Mex. You won't be disappointed.
Camera setup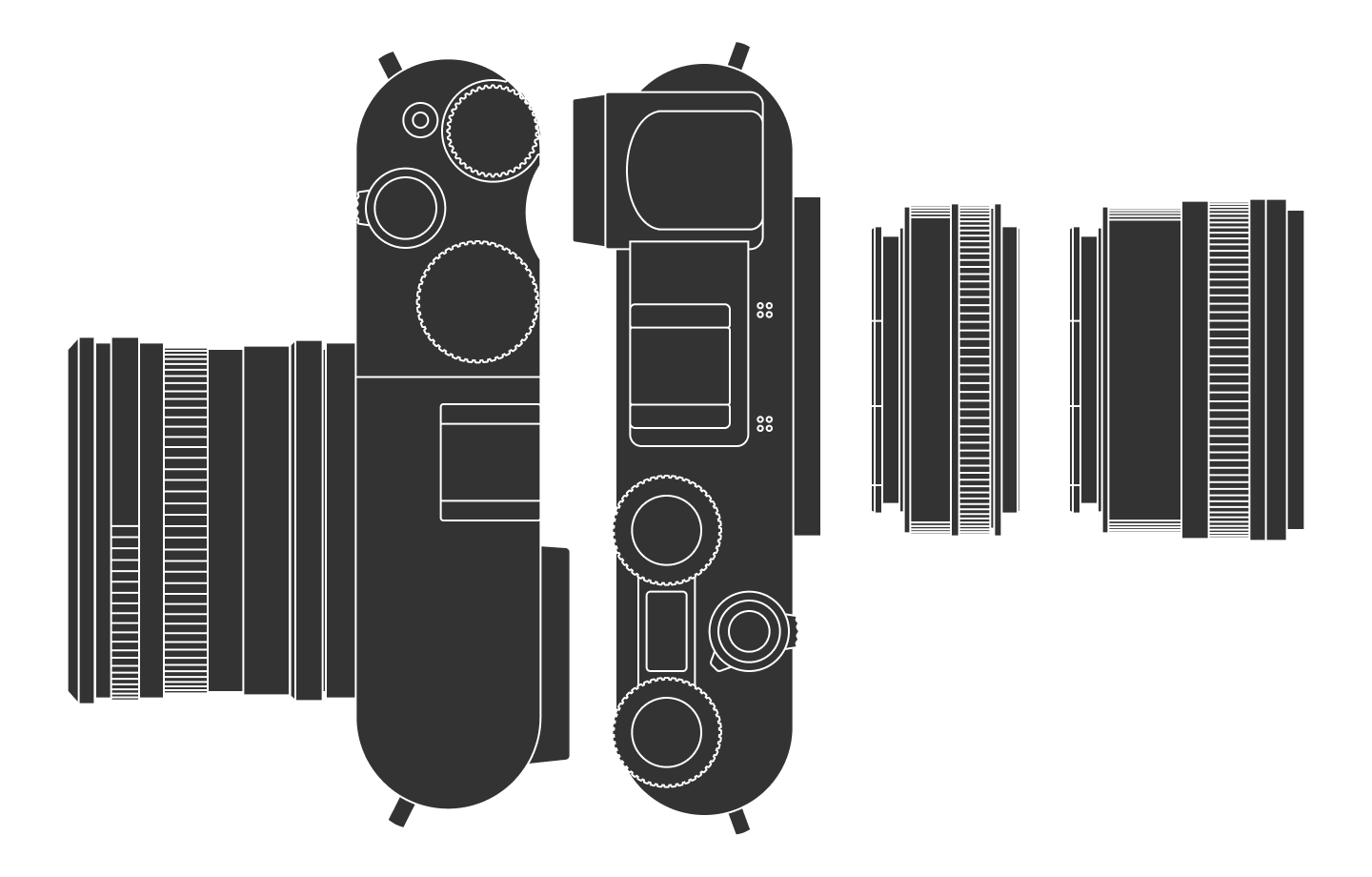 Thanks to Q for reading drafts of this.